Research Topics and Mentors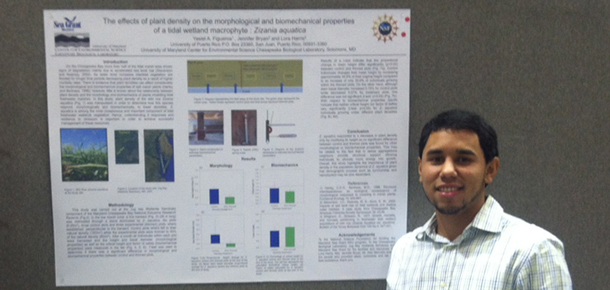 Learn about the research topics studied by students participating in Maryland Sea Grant's Research Experiences for Undergraduates program.
Mentors study a number of topics listed below. Click on a mentor's name for more information:
His or her expertise, education, and contact information.
A list of students that the mentor has advised and abstracts of the students' research projects.
These mentors have already committed to hosting an REU in summer 2020:
Helen Bailey, Michael Gonsior, Lora Harris, Sairah Malkin, William Nardin, James Pierson, Louis Plough, Chris Rowe, Jeremy Testa, Ryan Woodland
Previous Mentors
Below is a list of mentors who have previously hosted REU students, but are either no longer at one of the participating laboratories or not available to mentor new students.