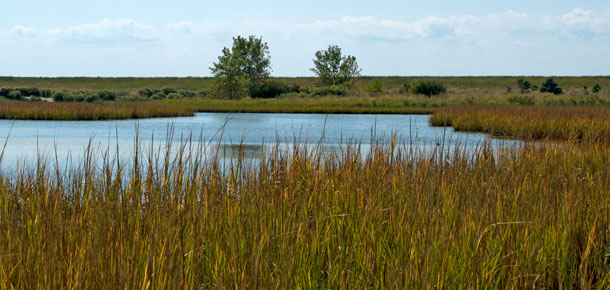 The Chesapeake Bay is the nation's largest estuary, a mixture of fresh and salt water. Its watershed spans roughly 64,000 square miles, crosses six states, and is home to more than 17 million people. From the headwaters of the Susquehanna River in upstate New York to Virginia's coastal capes, the Bay watershed supports diverse webs of life and human communities.
The Bay and Maryland's coastal waters play a vital role in our state's environment, economy, and identity. Although the Chesapeake faces significant problems today, there's a lot that Marylanders can do to help ensure its long-term health and productivity. Learning more about this ecosystem, one of America's great natural treasures, is a step toward that goal.
Maryland Sea Grant supports scientific research and education related to issues of about the Bay, and we offer a wealth of information about its preservation and related topics:
Learn more
Maryland Sea Grant's staff-written magazine, Chesapeake Quarterly, covers a wide range of topics. You can search for these articles on the magazine's website.
Check out Maryland Sea Grant's many reports and publications in our Bookstore.
Browse all of the topics on Maryland Sea Grant's website on our Topics A-Z page.