School:
Hereford High School, Maryland, Supervisor of Secondary Science, Baltimore County Public Schools, Maryland
Lesson Summary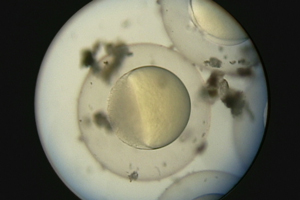 Students will learn the steps of protein synthesis and be able to apply these steps to a real-life problem. Students will have the opportunity to use the scientific method to design their own experiment relating to this experience.
Research Experience:
Ms. Baker worked with Dr. Jim Du of the Center of Marine Biotechnology now known as the Institute of Marine and Environmental Technology (IMET) in Baltimore, MD, as part of the ESEP Chesapeake Teacher Research Fellowship (CTRF) during the summer of 2004. The research project concerned "Genetic expression of muscle development in zebrafish". Mr. J. Adam Frederick, served as the CTRF advisor for the Maryland Sea Grant Extension Program.Ms. Baker now serves as Supervisor of Secondary Science Baltimore County Public Schools in Maryland.