Ethan Hain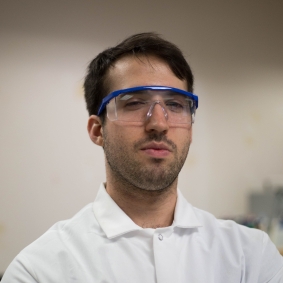 Fellowship institution:
University of Maryland Baltimore County
Advisor:
Lee Blaney
Ethan Hain is a Ph.D. student in the Chemical and Biochemical Engineering graduate program at the University of Maryland, Baltimore County (UMBC). He works in Dr. Lee Blaney's lab where he studies the occurrence and toxicity of contaminants of emerging concern in the Chesapeake Bay. Ethan received his Bachelor of Arts degree in biochemistry with a minor in mathematics from St. Mary's College of Maryland in 2016. In his spare time, Ethan enjoys cooking, baking, and playing soccer.
The Blue Crab: Callinectes Sapidus
An essential resource for researchers, students, and managers.  Get your copy today!