Danielle Weissman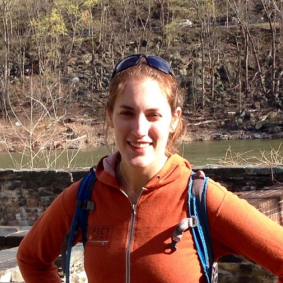 Fellowship institution:
University of Maryland, College Park
Advisor:
Kate Tully
Dani Weissman is a Ph.D. student at the University of Maryland, College Park, and a graduate research assistant at the National Socio-Environmental Synthesis Center (SESYNC) in Annapolis, MD. She is a member of Dr. Kate Tully's agroecology lab. Her research addresses the relationship between nutrient cycling and saltwater intrusion in coastal areas where tidal salt marshes and farmland converge. In 2010, Dani earned her bachelor's degree in environmental earth science with a focus in geology from Johns Hopkins University. Her larger research goal is to promote land conservation and coastal sustainability through sound science and basic research. Dani has also become involved in outreach efforts with local government and nonprofit groups as part of her mission to bridge science and the public. In her spare time, Dani plays the fiddle in her band, Swamp Donkey Newgrass.
The Blue Crab: Callinectes Sapidus
An essential resource for researchers, students, and managers.  Get your copy today!