Chesapeake Quarterly's Readers Speak: What Our Survey Found
Jeffrey Brainard
•
February 3, 2017
For 15 years, Maryland Sea Grant has brought readers Chesapeake Quarterly, ​our magazine that explores scientific, environmental, and cultural issues relevant to the Chesapeake Bay and its watershed.
Recently we traded roles and asked you to provide us information through a survey of our subscribers. We wanted your opinions about the magazine and how we might improve it to serve you better. Three hundred of you took the time to share your thoughts – thank you. I'm pleased to report some highlights from our survey results.
You think we're doing a good job. Two-thirds of survey respondents called the magazine "excellent."
When we asked you what we should change, the answer that drew the most support (42 percent) was "Don't change anything." The next most-frequent answers were to provide more graphics and illustrations (31 percent) and more details about science (25 percent).
Just under 50 percent of our survey respondents read Chesapeake Quarterly only in print. The rest read the magazine only online (32 percent) or in both formats (18 percent).
78 percent of our survey takers were age 50 or older.
The staff of Chesapeake Quarterly has discussed how to follow up on these insights. Going forward, you will continue to see in the magazine the approach that many of you asked us not to change – an approach that features narrative story-telling and in-depth explanations about how environmental science can inform sound policy to preserve and restore Maryland's coastal waters. These have been hallmarks of Chesapeake Quarterly.
Building on those fundamentals, we will experiment with stepping up our production of visually engaging, informative maps, charts, and other kinds of illustrations.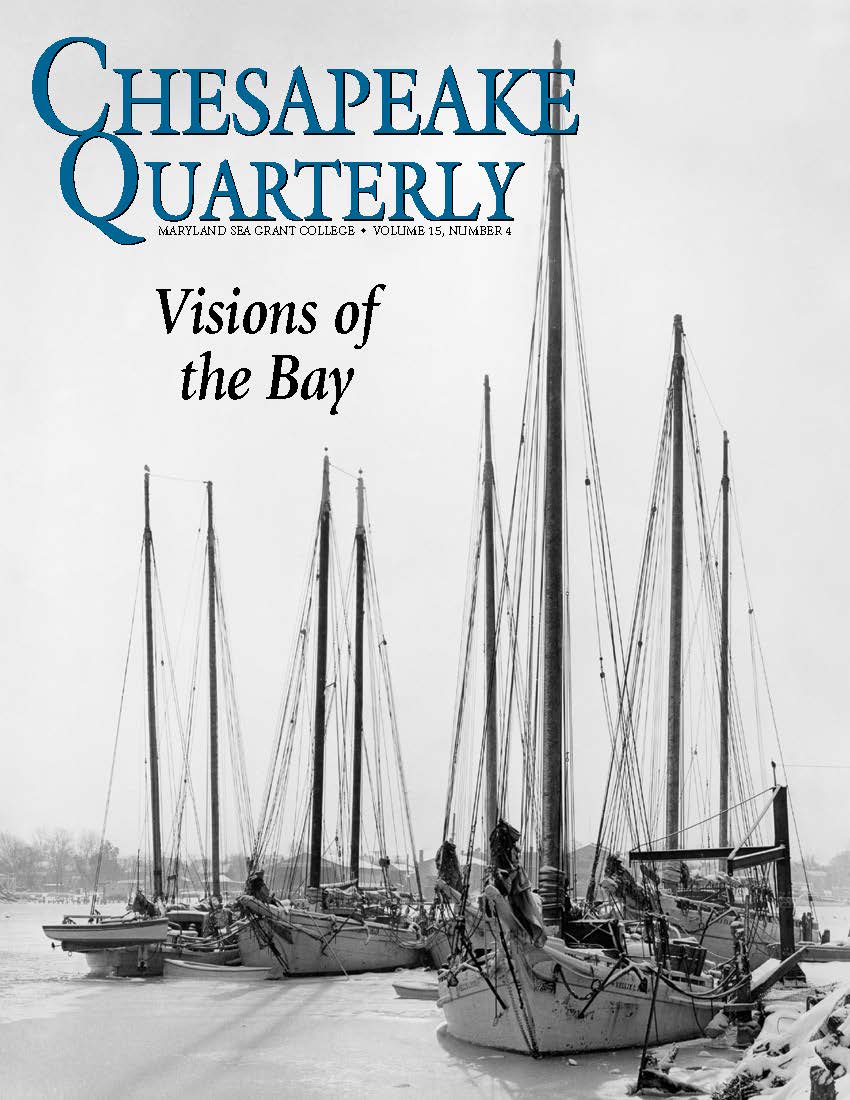 With so many subscribers preferring to read us in print, we expect to continue to produce a print version of Chesapeake Quarterly for now. At the same time, many publications are optimizing and expanding their online presentations, and we see that as an area for future experimentation for our magazine.
Recruiting younger readers is also a goal for us. If you like Chesapeake Quarterly, maybe you know a younger person to whom you would recommend the magazine. People such as high-school and college students, early-career scientists, resource managers, and anyone else who conserves, enjoys, or makes his or her living from the Chesapeake Bay. Anyone may visit this webpage to sign up for a free subscription to Chesapeake Quarterly – the print magazine, the online version (you'll receive an email alert linking to each new issue), or both.
Another notable finding was that many of you expressed interest in reading Chesapeake Quarterly's blog, On the Bay, but had not yet done so. We assume that's because you haven't come across it. You can check out the blog here. And you can sign up to receive email alerts whenever we publish a new post to the blog.
In addition to these survey results, we thought you'd like to see comments from some of your fellow readers:
"Chesapeake Quarterly is such a great publication that always covers very relevant topics. I really enjoy how each issue has a theme."
"I just enjoy being motivated by people using science to better the environment and themselves."
"I'm executive director of an organization where one of our five program areas is Bay-focused. CQ helps give me a sense of other critical issues beyond what my colleagues are focused on. Thanks!"
"It strikes me as being a neutral voice, which is refreshing when so many competing interests demand attention."
"More articles linking Bay response and degradation to land and water use activities."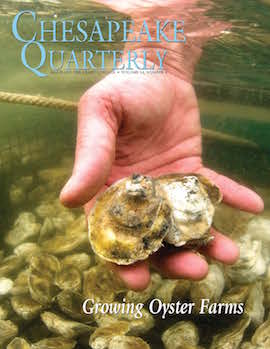 "More on organisms, I would love to learn more about the shellfish, jellies, sponges, and other interesting organisms in the Bay."
"CQ has reaffirmed my commitment to continue implementing my environmental ethics."
Do you have additional comments or suggestions about Chesapeake Quarterly? Please email us or phone us at (301) 405-6377.
It's not too late for you to take our reader survey.
If you would like to make a donation to help us improve and expand the information we bring you through our communications work, you can click on this link.
Thanks again for your support and interest.
Sign up to receive email alerts about new posts to the On the Bay blog.
See all posts to the On the Bay blog.
The Blue Crab: Callinectes Sapidus
An essential resource for researchers, students, and managers.  Get your copy today!