Each of the interactive lessons may be downloaded as a zip file. You can expand each zip file by double-clicking on the file's icon with your mouse. While you may place the unpacked folder (directory) anywhere on your computer, please leave the files that are in the unpacked folder in this folder unless otherwise directed (e.g., movie files).
The instructions on this page are also in the readme file that comes with each lesson's zip file.
One way to measure biodiversity is to examine aquatic biofilm and biofouling communities. Biofilms are bacterial colonies that form in layers. They can be found in many areas of the human body and in the environment. With this interactive lesson, you will evaluate biofilm and biofouling communities grown on acrylic discs suspended vertically in the Baltimore Inner Harbor water. The discs are periodically checked during the year and observed for colonization and species diversity.  Guidance is also provided for developing your own project and analyzing data.
Download:
companion Quicktime video files:

Special Instructions:
After you unzip the Quicktime videos, please place them into the 'movies' folder you will find inside the 'biofilm' folder.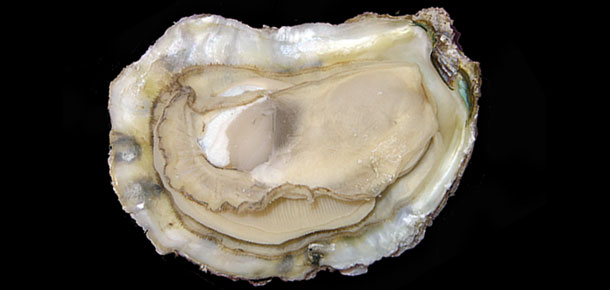 The Eastern oyster (Crassostrea virginica) is an iconic species in the Chesapeake Bay and an integral part of the history of the Bay and of Maryland.  You can learn more about this fascinating mollusk through these interactive lessons that together make up Oysters in the Classroom.
Download: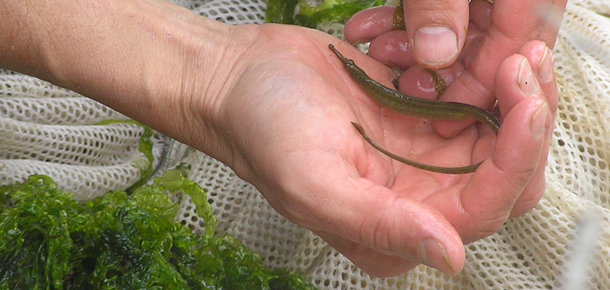 Dichotomous keys are designed to assist people with the identification of all types of living things from plants to microbes. In this interactive lesson, you will learn how to make a dichotomous key. You will also learn how to identify important organisms that are part of a biofilm community — a useful skill that will help you with the activities in Biofilms and Biodiversity, another interactive lesson offered by Maryland Sea Grant
Download: