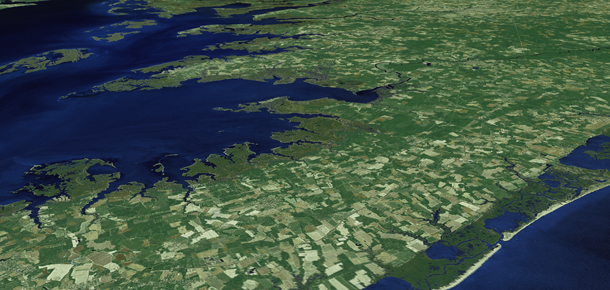 Maryland Sea Grant issues biennial requests for research proposals about the Chesapeake Bay watershed and Maryland's coastal bays. Our grants are available to teams led by scientists from Maryland and the District of Columbia.
We also administer numerous grant and fellowship opportunities throughout the year. We are dedicated to supporting local researchers and students working on research related to our priorities and strategic goals.
If you would like to join our funding announcement list, e-mail us at research@mdsg.umd.edu.
Photograph, National Aeronautics and Space Administration