Zoraida Pérez Delgado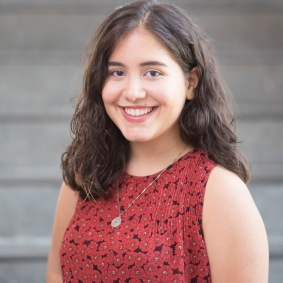 Fellowship institution:
NOAA Office of Oceanic and Atmospheric Research
Zoraida P. Pérez Delgado is working as the Special Assistant to the Assistant Administrator at NOAA's Office of Oceanic and Atmospheric Research. She will be working with a diverse portfolio touching on the themes of climate, oceans, weather, and coasts.
Born and raised in Puerto Rico, Pérez Delgado obtained her bachelor's degree in environmental science at the School of Science and Technology at Universidad Metropolitana in San Juan, Puerto Rico. She moved to the continental US to pursue an M.S. degree in the Marine Estuarine and Environmental Science Graduate Program at the University of Maryland Center for Environmental Science's Chesapeake Biological Laboratory (CBL) focusing on the area of paleoclimatology. For her thesis, she used coral geochemical records from the Atlantic, Indian, and the Pacific oceans to understand better how temperature and precipitation patterns changed after strong volcanic eruptions during the last 400 years.
During her graduate studies, she volunteered at her campus visitor center and participated in CBL's annual Open House, engaging with the public and sharing the importance of her research. She was also the President of the American Association of University Women–CBL Chapter. The group discussed various topics of member interest, with diversity and cultural interactions in science as a recurring theme. In her free time, she enjoys traveling, dancing, working on DIY and interior design projects, and going to concerts.
The Blue Crab: Callinectes Sapidus
An essential resource for researchers, students, and managers.  Get your copy today!