Melanie Jackson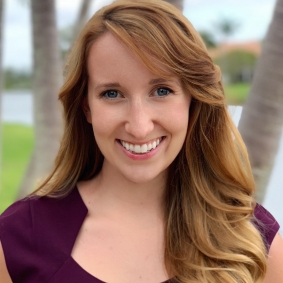 Fellowship institution:
NOAA Office of Legislative and Intergovernmental Affairs
Melanie Jackson is serving as an executive fellow in NOAA's Office of Legislative and Intergovernmental Affairs. She will be the official liaison between NOAA and Congress and will be responsible for communicating the Administration's views to Congress.
Jackson received her undergraduate degree in marine science and biology from the University of Miami's Rosenstiel School of Marine and Atmospheric Science in 2012. Following graduation, she served a term in AmeriCorps as the watershed ambassador for the Hackensack River, New Jersey. In 2013, Jackson left her home state of New Jersey for the University of Maryland Center for Environmental Science (UMCES) Horn Point Laboratory in Cambridge, Maryland. There she studies algae blooms and nitrogen pollution for her master's degree. Jackson is currently completing her doctorate, specializing in oyster restoration and aquaculture and how oysters remove nitrogen pollution. When she's not in the field or lab, you can find her hiking or singing science parody songs for UMCES' Integration & Application Network.
The Blue Crab: Callinectes Sapidus
An essential resource for researchers, students, and managers.  Get your copy today!