Samantha Gleich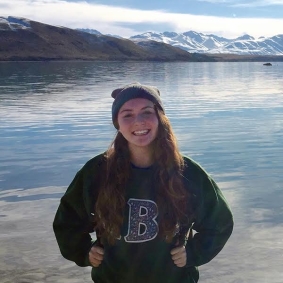 Fellowship institution:
Horn Point Laboratory, University of Maryland Center for Environmental Science
Advisor:
Patricia Glibert
Samantha Gleich is a Ph.D. student in the Marine Estuarine Environmental Sciences (MEES) graduate program through the University of Maryland, College Park and the University of Maryland Center for Environmental Science (UMCES). She works under the guidance of Dr. Pat Glibert at the UMCES Horn Point Laboratory, where she studies phytoplankton community responses to changes in nutrient abundance and form. Samantha received a Bachelor of Science degree in biology from Lafayette College in 2017. When she was a student at Lafayette, Samantha participated in coastal research projects on the Hudson-Raritan estuary. In her spare time, Samantha loves jogging, hiking, and spending time with her friends.
Blog Posts
See Samantha's posts to Fellowship Experiences, a blog written by and about fellows funded by Maryland Sea Grant.
The Blue Crab: Callinectes Sapidus
An essential resource for researchers, students, and managers.  Get your copy today!