Aixa Alemán-Díaz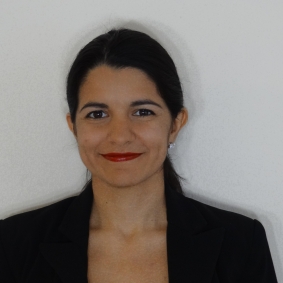 Fellowship institution:
NOAA National Sea Grant Office
Aixa Alemán-Díaz joined the NOAA, Office of Oceanic & Atmospheric Research (OAR), National Sea Grant Office for her Knauss fellowship as the coastal ecosystems and resilience specialist. She obtained her Ph.D. in sociocultural anthropology at American University in Washington, DC. Her research compares the way in which the social background — place of residency, employment, education, and age — of residents, technical experts, and short-term visitors influences their social relationships with beaches and coastal bioluminescence in their everyday life. Like land, the coasts face pressures due to the multiple uses, or on-site activities, such as recreation, biodiversity conservation, scientific research, and public uses. 
Prior to her doctoral degree, Aixa completed an M.A. in anthropology at Rutgers University and a bachelor's as a double major in psychology and anthropology at the University of Michigan-Ann Arbor. Aixa's professional experiences reflect a commitment to foster discussions around research through her work in the academic, public, and non-profit sectors. As a person born and raised in the archipelago of Puerto Rico, she plans to continue to develop projects that are ethnographic and qualitative in nature in regard to those living and using the coasts of Puerto Rico and of similar areas elsewhere in the world.
The Blue Crab: Callinectes Sapidus
An essential resource for researchers, students, and managers.  Get your copy today!