Hayley Oakland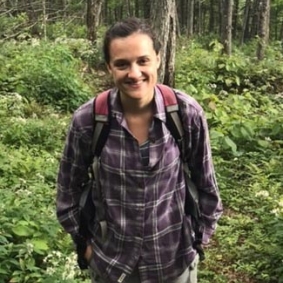 Fellowship institution:
University of Maryland Baltimore County
Advisor:
Matthew Baker
Hayley Oakland is a master's student in the Department of Geography and Environmental Systems (GES) at the University of Maryland, Baltimore County (UMBC). She has worked at the Academy of Natural Sciences of Drexel University since 2015, where she studied the effects of stream restoration on ecosystems in Pennsylvania, including their macroinvertebrate, algae, and fish communities. She also participated in assessments of channel and floodplain habitats. Hayley is working in Dr. Matthew Baker's lab at UMBC, where they are expanding upon the Pennsylvania project, adding sites in Maryland and making a more thorough analysis of stream habitat and topography metrics. Hayley received her bachelor of science in 2014 from the University of Oregon, where she majored in environmental science and minored in biology. She wrote an honors thesis focused on coastal ecology, wastewater pollutants, and the potential ecological and social efficacy of environmental remediation practices in Zanzibar, Tanzania. In her spare time, Hayley enjoys road and mountain biking, hiking, music, and her cats.
The Blue Crab: Callinectes Sapidus
An essential resource for researchers, students, and managers.  Get your copy today!