Alex Rittle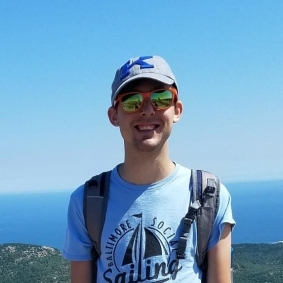 Fellowship institution:
University of Maryland Baltimore County
Advisor:
Matthew Baker
Alex Rittle is a Ph.D. student in the Department of Geography and Environmental Systems at the University of Maryland, Baltimore County.  He is using unmanned aerial vehicles (UAVs) to monitor the Patapsco River prior to and following the removal of the Bloede Dam on Maryland's Patapsco River. His research interests are focused on a wide variety of spatial dynamics in river systems, including ecological, hydrological, and physical processes. He received a bachelor of science degree in geology from Millersville University of Pennsylvania, where he also studied aquatic insects in rivers. He received his master's degree in geography and a certificate in stream and watershed science from the University of Kentucky. When not in the lab, Alex is teaching and mastering GIS, paddle boarding, practicing yoga, cheering on the Kentucky Wildcats, or traveling with friends.
The Blue Crab: Callinectes Sapidus
An essential resource for researchers, students, and managers.  Get your copy today!